I drafted this post in early July -- and here we are :) Still, I love talking about books that I have so very much enjoyed and here's some highlights of my 2014 reading year.
2014 has been a mixed-up year so far -- with 3 months of it spent nearly entirely in bed (slain with two mosquito-borne viruses -- Barmah Forest Virus and Ross River Fever -- coupled with other medical complications) which made for some reading time (but nothing too challenging as sick, etc, etc). I also (somehow) kept up study and we moved house as well. I'm feeling so much better these days and am so excited for the rest of 2014 -- life-wise and reading-wise. I am ever-so-thankful for books when times are tough -- and also thankful for book recommendations from good friends and bloggers <3
As always, my favourite reading experiences are not necessarily the most brilliant or perfect books out there -- they comprise of the books that came to me at the right time, perfectly matching my reading mood and sucking me in with that up-all-night addictive reading feeling. They feature combinations of characters I came to love, escapism, and gorgeous prose.
The Cracks in the Kingdom
by Jaclyn Moriarty
My absolute fave so far this year. I love this series so much I feel like my heart could burst! So much looking forward to #3 and also looking forward to rereading this one <3 This was funny and unique and suspenseful and perfectly brilliant in every way.
My review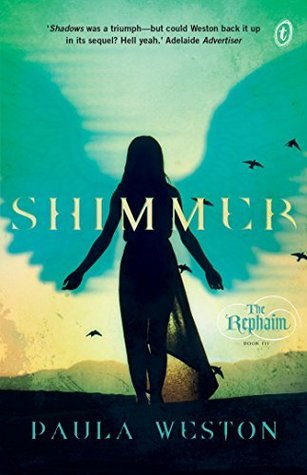 Shimmer
by Paula Weston
I reread the first two books in the series (just as addictive on the reread) and fell deeper in love with the characters and the world. Good times! I am so encouraging everyone to get on board with this unique and addictive Aussie YA angel series.
My Review
As Stars Fall
by Christie Nieman
There was something almost otherworldly about this gorgeous Aussie YA contemporary novel. It was startling and beautiful and full of emotoins and surprise.
My review
Dark Horse
by Honey Brown
I really look forward to Honey Brown -- she always hits the spot when you're in the mood for a psychological thriller. This is my fave of her titles so far. Addictive with some stunning twists and intense, evocative scenes. I loved this.
I also read
Through the Cracks by Honey Brown
this year and recommend that as well (unputdownable) -- although I am just sticking to picking one of her titles for this fave list :)
The Girl With All The Gifts
by M R Carey
A post-apocalyptic zombie novel that really is worth the hype. This captivated me from the first scene -- and held me the whole way through to it's stunning conclusion.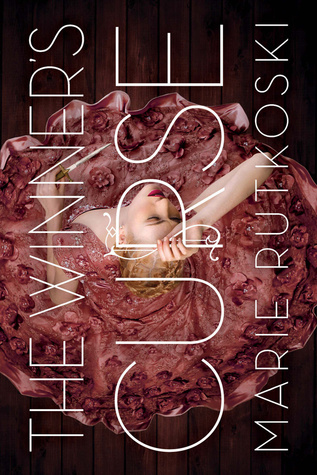 The Winner's Curse
by Marie Rutkoski
I was so surprised by how much I fell for this book. I found it captivating and was so easily absorbed into the pages -- and wanting to get back to it every time I had to put if down. It was a combination of things that kept the pages turning -- Kestrel's captivating narration, the easy world-building, the genuine conflicts and the slow burn and complicated relationship between Kestrel and Arin. This is a fantasy but has more of a historical-ish vibe (even a kind of ancient Greece type feel). I so loved reading it and am 100% hanging out for #2.
Life After Life
by Kate Atkinson
Whimsical and heartfelt and a little bit off beat -- this was delightful and clever and I'm still thinking about it.
The Darkest Minds
and
Never Fade
by Alexandra Bracken
I picked this up after seeing
Reynje (of Wordchasing) recommend it
. I feel I have mostly outgrown this YA genre of special powers/post-apocalyptic society type books and therefore never paid this series much attention. So glad I rectified that. Both these books delivered for me: fresh and intriguing with fantastic pacing and some cool twists. I loved Ruby's narration and the little band of characters -- also a shout-out to the good guy love interest = swoon! Looking forward to the final book in the trilogy.
Daughter of Smoke and Bone
,
Days of Blood and Starlight
and
Dreams of Gods and Monsters
by Laini Taylor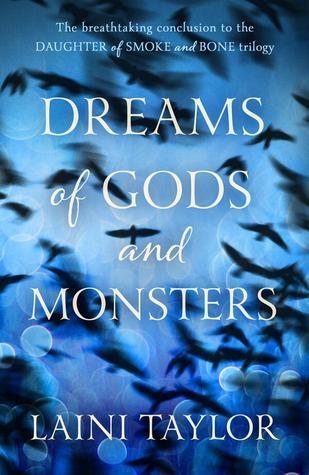 To all those people who were there at the beginning -- I do not envy your wait between books. I ignored this series for a long time (I pretty much don't do urban fantasy or paranormal and thus assumed these books would not be my thing). The upside of me waiting so long to take up these books is I got to read them pretty much back to back. The writing is lush, the plot and world building is intricate and the story-telling is just sublime. There's so much emotion in this series -- depth's of sorrow and love and also ridiculous fun and humour. Unpredictable and gorgeous and consuming -- now a fave series that I am already looking forward to rereading. Karou and Akiva <3
I like a bit of regency romance when I need something fun to escape into. Out of all the regency romances I have read so far (this year and in previous years) -- this would have to be my fave. So much fun and swoony good times. Also -- does not follow the kind of set romance formula that so much of this genre adheres too. I 100% recommend this total gem to any fans of regency romance (and also to anyone who might like to drop by the genre and give it ago :) )
Major thanks to Keertana of
Ivy Book Bindings
for
highlighting this title in her fave reads of the year (so far)
(you were not wrong!)
Open Road Summer
by Emery Lord
I really enjoyed this contemporary YA debut. It was the first contempary YA book to hold my attention in such a long time. (And those who have been around here a while know that contempary YA is my first love). I didn't entirely connect with the MC but that did not stop me from loving the writing. Highlights of this were the slow burn romance (my fave way to bring the swoons!) and the best friend relationship. This is a road trip book but it did not feel like a road trip book at all (which suits me as I am generally not into road trips -- in life or in fiction, haha). Not an all time fave book but definitely worth a shout out for it's up-all-night addictiveness.
As always -- I would love any recommendations or to know if you loved any of these as much as I did! And thanks to my readers (if you're still out there!) for stopping by (either on the site or in your feeders) and I hope you're in the middle of a truly awesome book
Much love,
Nomes