My reading in May began beautifully with three back to back really good reads. Three in a row is a rare occurrence for me and I loved that buzzy feeling I got from having just read a great book times three. It reminded me of how awesome books can be and how having a great book currently waiting on my bedside table makes everything in life seem brighter. That sweet anticipation of getting home and getting back into my newest favourite literary world = <3
The rest of May evened out into a few hit and misses and finally getting to some titles that had been wallowing on my TBR for way too long. At this point I am also impressed by my commitment to the whole audio book thing! Until this year, I'd only listened to a handful of audiobooks by myself (but having enjoyed heaps of middle grade audiobooks on car trips with the family). I have been finding time for audiobooks while walking my dog, doing dinner prep and solo driving about doing errands. It's a really easy way for me to sample books that are on my TBR as well - I've listened to heaps of openers and gotten a few chapters in to a few books before deciding to move on to something different.
May book total: 15
Books: 11 (including 1 reread)
Audiobooks: 4
Fave reads of May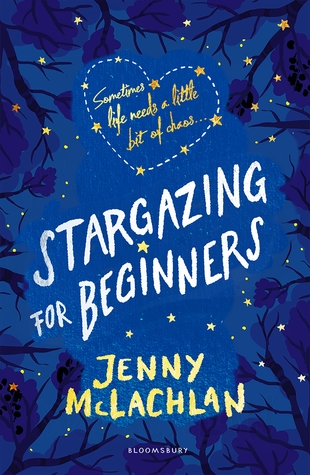 Stargazing for Beginners by Jenny McLachlan (My review)
This upbeat, warm and fierce novel is one of my most fave reads of this year! Add this contemporary YA to your TBR if you're looking for a breezy, charming read with a smart lead character
.
S
woony, fun and a little bit quirky ~
I found the whole novel to be so charming and completely refreshing and addictive reading experience.
Letters to the Lost by Brigid Kemmerer
I had no idea I would love this book so! It's definitely different to my usual YA read (with kind of moody characters and darker themes) but everything was just handled to beautifully and honestly. It's a completely compelling, additive and affecting novel - all the love and lots of hugs for these characters. Review to come!
Fave audiobooks
White Cat by Holly Black
This was so good! Creative and clever and funny with a tightly plotted mystery and some great twists and reveals. Cassel is such a likeable narrator ~ Black does a great job of making this con artist with a conscience likeable and so easy to root for. The Curse Workers world feels fresh and original and I'm so happy to have a new YA series to get into. I've already got my 16 year old son started on this. Why did I take so long to get on board with this?
This whole series is narrated by Jesse Eisenberg and he does such an outstanding job as a voice narrator. Def recommend checking out the audio of this. Plus its very un-intimidating at a very doable 6 hours 40 minutes. It had me smiling from the first chapter. What do you think of the different covers?
Massive thanks to Trish (from Trish Talks Texts) for recommending this to me as one of her fave male YA POV series.
When You Reach Me by Rebecca Stead
The audio version of this book was really engaging and conversational. Charming and clever with a cast of characters who are a little eccentric but feel completely real. It also has a beautiful kind of sad and wistful ending. A super-quick listen which had me thinking back on all the clues planted throughout once the reveal took place and the mystery was being solved. And the naked guy (after the reveal!)! Haha! My daughter and I had a good laugh about that :)
Other recommendations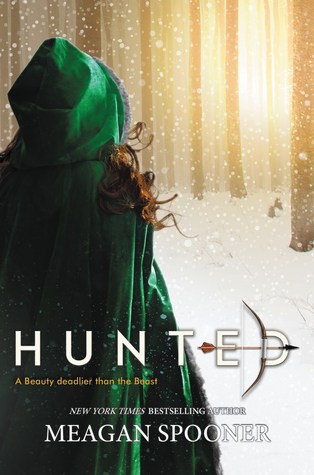 Hunted by Meagan Spooner
A very compelling and original Beauty and the Beast fantasy retelling which was a totally immersive reading experience for me.
Fave things:
the characters (just gorgeous narration and fully fleshed characters everywhere - all with unique characteristics and strengths and struggles)

the setting (the winter and the woods and the cottage and the castle vibrantly came to life)

family love (the fatherly and sisterly bonds just sang from the pages)

the mystery of it all (why? How? What is going to happen?)

plus discovering and being surprised with the unique twists and angles in revisiting this familiar story
Smidgen disappointed because: I wanted a bit more of the romance and swoon between this Beauty and her beast. But that was not the books focus ~ it was more focused on Beauty's own journey, and the character struggles of the Beast ~ their restlessness and striving to find their place in the world (and Spooner did an outstanding job of exploring this). In the end, their inner struggles, desires and outlook on life made them kindred spirits (in some ways a stronger bond than a more romantic love). I think I may have loved this more if I known beforehand it was not romance focused (so my reading experience would not be clouded by those swoony hopes! haha). Hunted still strongly resonated with me and I'm really keen for more from Meagan Spooner.
Interference by Kay Honeyman
Review to come of this Jane Austin retelling. Lots to love here! Especially if you like football, small town politics and cute boys!
Whoo! Awesome reading month and I'm really keen for the books next up on my TBR which include:
Have you read any of my fave reads of May?
Or any from my June TBR list?
What was the best book you read in May?