Ever since Viola's boyfriend broke up with her, she has spent her days silently wishing—to have someone love her again and, more importantly, to belong again—until one day she inadvertently summons a young genie out of his world and into her own. He will remain until she makes three wishes.
Jinn is anxious to return home, but Viola is terrified of wishing, afraid she will not wish for the right thing, the thing that will make her truly happy.
As the two spend time together, the lines between master and servant begin to blur, and soon Jinn can't deny that he's falling for Viola. But it's only after Viola makes her first wish that she realizes she's in love with Jinn as well . . . and that if she wishes twice more, he will disappear from her life—and her world—forever.
Jackson Pearce spins a magical tale about star-crossed lovers, what it means to belong . . . and how important it is to be careful what you wish for.
Blurbed by Lisa McMann:
"As You Wish is compelling, funny, thrilling and sexy, and Jinn is positively swoony. When you get to the end, you'll wish for more."
I haven't read it yet, but how cute and fun and romance-y does this book look? And it's told from alternating POV's which I love :)
24 hour Comp - winner announced tomorrow - Sat 14th
Open internationally
This is a pre-order of the paperback - release date is set for September 15
Enter below
And keep reading the post for some big news @ the bottom :)
Other cool happenings: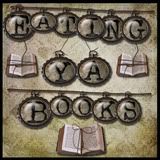 Eating YA Books is having a
give-away
. Win a $25 Amazon gift voucher (US) or $25 to spend @ The Book Depository (international). Eating YA Books is one of my fave blogs for thoughtful, articulate reviews and for being awesome in general. Plus Jan visits inkcrush (yay!) and is ever so lovely :)
Choco (from AW) runs one of the funkiest blogs around - In Which a Girl Reads - and is
hosting a giveaway
that will leave you feeling pumped and hanging out to be a winner...
some of the stash choco has up for grabs...
And the topic for this weekends Hi5 is:
first chapters that hooked you
. I've already picked a few...
One of my favourite reads this year (I re-read it again last week) was
reviewed by Bee
. She is such a fab reviewer, trust me when i say you will love this book.
Bee is also my Jaclyn Moriarty BFF for life :)
Author Kara Mustafa :)
And, finally, the
biggest news
...
Kara Mustafa
(Moost) is now
agented by the awesome Suzie Townsend!!!
I had the honour of BETA reading her MS,
Plan B
, earlier in the year and it is going to be hot! So so pumped! I have a huge crush on Logan (her Aussie character!) who I need to see between the covers of a book and Maggie who will work her way into your heart and have you grinning @ her cool cool self. Fingers crossed for when it goes out on sub!