I haven't done one of these for a while...
this international cover comparison is for my good mate
Melanie
- it's her fave YA series :)
US

This cover is just striking, really.
Early UK/Australian Edition
I only ever saw this version in a Dymocks catalogue, all my shops now stock one very similar to the US.
I do like the cover though, the layers in the blue, and the hair falling over her face is somehow compelling. And the font has it going on. But it's not a stand out for me.


Italy
Titled: Shadowhunters
Not sure what's going on here?
Looks like some sort of sniffing ritual.
It makes me think of mimics and drama students for some reason?
Still, it is kind of... smooth? sleek?


Germany
Titled: Chronicles of the Underworld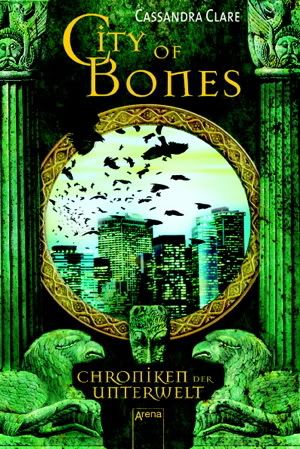 this makes me think of covers from the 90's
and looks slightly more fantasy than urban fantasy.
also vaguely, weirdly, reminds me of an underground level on my old 90's Sonic the Hedgehog game. Ahh, my old Sega...


French
Titled: The Mortal Cup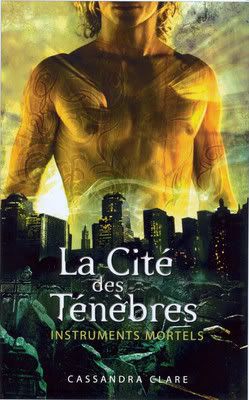 Polish
I actually like Jace here - he looks the right age (not so god-like as the US edition)
I like the hilt at his wrist.
the rest of the cover though, doesn't really come together for me.

Spanish
Titled: Hunters of Shadow
Portuguese
both these are similar - and also (I think?) the cover of the second book in the series on the US edition)


Spanish
Bulgarian
I like the illustrated look.
I like the hair tendrils and the smoke. I think if you're going to go dramatic, have the confidence to go all the way. It comes together nicely with the 3D city.


Bulgarian
Same again, I'm a fan of the illustrated version.
It does look a teeny bit like he's shaking his hair dry after having a shower.
But who cares? It works for me :)


Czech
heheheheh.
a tad B grade movie-esque.
Props for going with a scene out of the book though.
I think Jace looks better sans shirt ;)
(here the shirt is billowing out and then fades away. huh.)


Turkish
Just to be different, lets show the back instead of the chest!
mysterious! moody! angsty!
The most popular cover is a variant of the US edition:
Danish
Hungarian
French
And the Comic Book :)
Niiiice.


Which edition is your favourite?