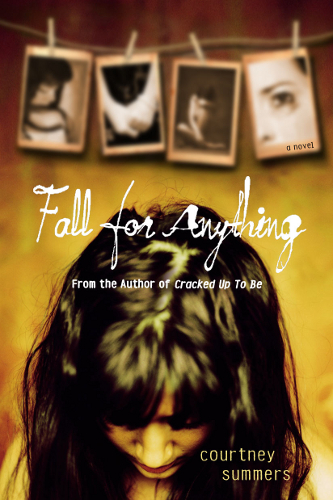 When Eddie Reeves's father commits suicide her life is consumed by the nagging question of
why?
Why
when he was a legendary photographer and a brilliant teacher?
Why
when he had a daughter who loved him more than anyone else in the world? When she meets Culler Evans, a former student of her father's and a photographer himself, an instant and dangerous attraction begins. He seems to know more about her father than she does and could possibly hold the key to the mystery surrounding his death. But Eddie's vulnerability has weakened her and Culler Evans is getting too close. Her need for the truth keeps her hanging on… but some questions should be left unanswered.
(to wherever The Book Depository delivers -
check here
)
Published December 21, this is a
pre-order giveaway
(I'll put in the order and you'll get it in the mail shortly after it's release day)
Give-away closes 19th October, winner announced on the 20th :)
AND the coolest giveaway in the blogging world at the moment?
is happening @
My Girl Friday
who has a copy of Cath Crowley's Graffiti Moon and a bunch of other funky things and it's open internationally (!!!) which is brilliant as the book is not out anywhere but Australia yet. And, it's one of the best books I've read all year, an instant all time mad brilliant favourite of mine (
my review
).
Check out the giveaway here
- and Steph's blog is ever so cool and a fave of mine :)