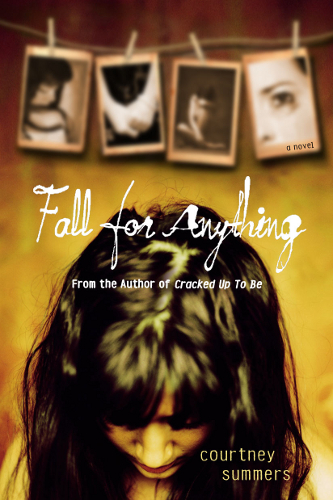 Thank you for entering my Courtney Summers giveaway
There were 111 entries (!) and the winning number was #10
Wahoo!
And now for some completely unrelated things:


Penguin Malaysia recently ran a campaign advertising some of their "unputdownable" classics - in which they painted book covers onto peoples hands. I love this idea, so absolutely cool - The Railway Children is my fave (for the artwork on the boys hand - just amazing).
I also love the back cover details - imagine painting on the text! - so tiny and detailed and exact.
If I could have a book painted on my hands... Hmm... I have no idea which one I'd pick.
Maybe Nicki Greenberg's Graphic Hamlet?
For general coolness and adolescent angst.
Plus, the illustrations take my breath away.
I just love the energy and interpretation of it.
Brilliant.
(And now I will drown you with images b/c i can't choose just one. Click on images for enlarged details)
Love this one below: Hamlet getting all dramatic in the "to be or not to be soliloquy"