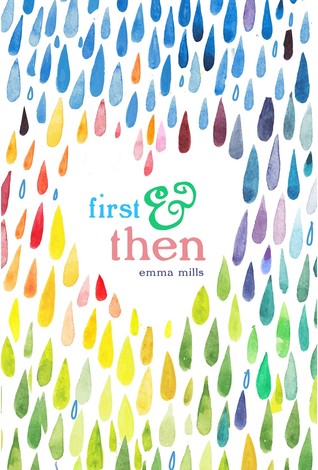 Devon Tennyson wouldn't change a thing. She's happy watching Friday night games from the bleachers, silently crushing on best friend Cas, and blissfully ignoring the future after high school. But the universe has other plans. It delivers Devon's cousin Foster, an unrepentant social outlier with a surprising talent for football, and the obnoxiously superior and maddeningly attractive star running back, Ezra, right where she doesn't want them first into her P.E. class and then into every other aspect of her life.
Pride and Prejudice
meets
Friday Night Lights
in this contemporary novel about falling in love with the unexpected boy, with a new brother, and with yourself.
I really,
really
enjoyed this debut title. I loved the fresh prose right from the start but there was a bit of a lull in the first half of the novel where I just wasn't sucked into a central pivotal event. But the second half was deliciously brilliant and had more of an unputdownable vibe (by then the characters had grown on me) and I could see the character arcs and complications and it was clear that Mills has skill in drawing out themes in subtle, natural ways that perfectly take you back to those teenage years.
My fave parts of this were the totally-worth-every-moment pay-off in the crush department. I love novels where less is more when handling romance and this is so awesomely done.
I loved the cousin/sibling relationship. So much goodness and depth.
The secrets different characters had -- all felt so genuine and true -- no melodrama, just real and relational and perfectly well handled.
I am impressed with this book, you guys. I am hoping Mills has more contemporary YA coming up because I am thinking she and I are going to be a great fit (give me more!). I think if you have missed out on this book in 2015, you should bump it up your TBR for 2016 because it was a stand-out read for me and I know so many of you guys who love good contemporary YA are going to fall for this novel and it's characters like I have. I think fans of Emery Lord would love Emma Mills style. One of my fave contemporary YA reads of 2015 <3