I love July with it's 2 weeks of awesome winter holidays (which is not so winter-y on the Sunny Coast ~ an average of 24C/75F during the day). I also love how July is like a mid-year reflection period and a new start to the second half of the year. I have so many books I'm looking to reading in the rest of 2017 and still so many on my TBR I have not gotten to yet... Having said, that, I've read 87 book so far in 2017, and 20 of them I've marked as new faves (I'm so happy with nearly a 1/4 of my reads being perfectly matched to my reading tastes and moods)
July was an awesome reading month. I:
discovered 2 new fun authors to follow (Ingrid Paulsen and Lia Weston)

read new books from 3 fave authors (Kasie West, Lucy Clarke, Mhairi McFarlane)

read a long-standing TBR backlist title (a classic Meg Cabot! ~ The Guy next Door)
reread an old fave (P.S I Like You ~ on a glorious Saturday sleepy lie in bed morning)
listened to a fave book in audio format <3 (The Piper's Son!)
July Book Total
Books: 11
Audiobooks: 1

Adult fiction: 7
Young Adult fiction: 4
Australian fiction: 2
Rereads:

2
Ingrid Paulson's debut Why I Loathe Sterling Lane was totally fun and full of things made of win:
boarding school and pranks

genuine loathing with barbed and witty banter and revengeful scheming

Veronica Mars-style sleuthing

steamy, swoony pay-off
My review elaborates on why I loved this book and I am so hoping more people find and fall in love with it too <3
Australian author Lia Weston's Those Pleasant Girls is a cool, ridiculously smiley, seriously funny,
awesome
read with a wild sense of humour and just the right touch of whimsy. I really loved this and you can read my full review here
(with bonus mentions of
The Gilmore Girls
, Jaclyn Moriarty and Anne of Green Gables).
I love Mhairi McFarlane so much (her books have such a brilliant, funny UK vibe, with characters I genuinely care for). My two fave books of hers are
You Had Me At Hello
and
Who's That Girl
~ so I was ridiculously thrilled to see Mhairi released a novella sequel to You Had Me at Hello (I've read YHMAT three times, I love it so). After Hello was pretty much perfect and I grinned my way through it ~ so happy to be back with Rachel and Ben (BEN!!!) and the gang. Mhairi's books bring a whole heap of addictive light and life and smiles into my life <3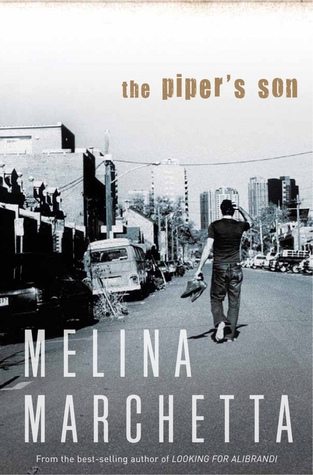 Being back with Tom and Georgie and the gang was just perfect. I didn't even realise how much I missed them until I was listening. The audiobook was a really compelling format and my work commute was a definite highlight of my day for the week I spent listening to this.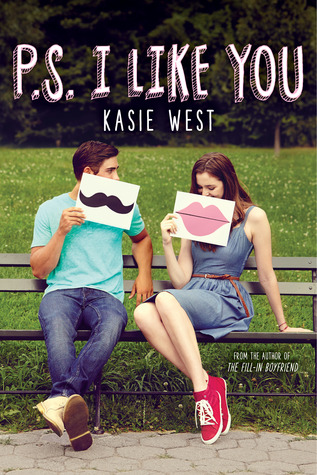 Oh, mate, some of the tropes in this book are my personal kryptonite: the whole secret identity/letter writing thing (which never gets old to me) and also a good old fashioned hate-to-love antagonistic romance. Even on the reread (when I knew where things were going) I struggled to put it down. I love this brand of cute, funny and smiley contemporary YA. I think this book is up there as one of my fave Kasie West titles ~ along with The Distance Between Us.
So there's my happy-making faves of July titles
What about you? What's one book you've read recently and fallen in love with?